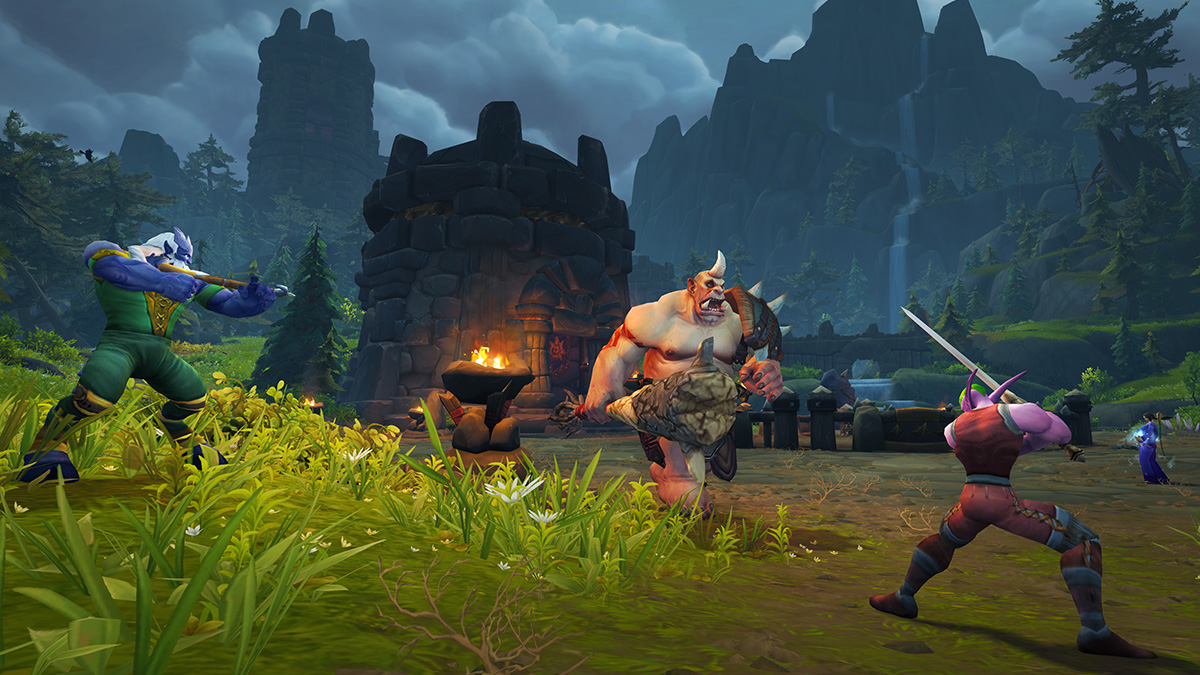 The leveling guides in World of Warcraft are not just a figment. He's really there, guiding you so that your leveling doesn't take long. No need to spend money to get a fast leveling way.
Talking about leveling, some people feel bored or don't even want to play World of Warcraft unless the character is max level so they can quickly feel the sensation of Battleground, Arena or Raid. Even if we learn, the quests in the MMORPG game have their own charm from other games.
There are so many benefits that we will feel from leveling. From leveling we know that the world of world of warcraft is full of mystery, magic, and endless adventures. Or from leveling you will find interesting things from the storyline of the quest that is given that can make you dumbfounded or laugh. From leveling you will also find your feeling playing the character you are playing.
There is a good advice from my friend he said: "Leveling is important to know our character".
So, what are the tips for leveling so fast so that it doesn't take a long time?
1. Heirloom
Heirloom is equipped with orange color that can increase XP when killing monsters, and when completing quests. Equip is interesting and you must have for those of you who want fast leveling. How can it be unattractive? You only need to use heirloom from the initial level to level 80 (Free version) because the status will vary according to your level.
For example, when you are level 1 you use a two-hand Ax, then the status is 1 strength, 2 stamina and 1 critical strike rating. But when you are level 70 then the status changes according to your level to become 47 strength, 70 stamina, and 47 critical strike rating.
Tips: When you finish determining your fax, race and nick and starting to do quests, you should ask for a summon or HGWT (Have Group Will Travel) first to Orgrimmar or Stormwind to buy the heirloom provided by GM and of course look for free ones. Because the payer needs a reputation to use it.
For Alliance meet Edlan Halsing in Stormwind City, and for Horde meet Rogoc at Orgimmar.
After buying the heirloom? type .unstuck to return to where you came from to start the quest. but there is one more thing you need to do..
2. Fast Track
What is Fast Track? Fast Track is a Guild Skill which is quite useful to help you level up. What's this for?
Fast Track level 2 "Experience gained from killing monsters and completing quests increased by 5%".
Fast Track level 6 "Experience gained from killing monsters and completing quests increased by 10%".
So what do I do? Look for guilds at least level 2 to get the Fast Track function. If you get a level 25 guild then it's better because the benefits you get are of course more. For example, HGWT (Have Group Will Travel) to summon your … Read More..